Key Considerations When Hiring a General Contractor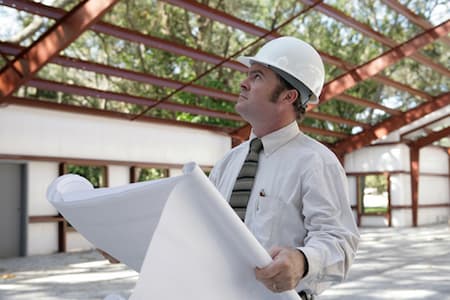 When embarking on a construction project, whether it's a commercial space, a residential property, or a public works endeavor, the importance of hiring the right general contractor cannot be overstated. At RJ Ramos Construction and Electrical Co, we understand that the success of any project hinges on the expertise and professionalism of the general contractor you choose. With our years of experience in the industry, we've compiled a list of key considerations to keep in mind when hiring a general contractor.
1. Experience and Expertise
The first and foremost consideration is the contractor's experience and expertise. Look for a general contractor who has a proven track record of successful projects in your specific domain. At RJ Ramos Construction and Electrical Co, we bring a wealth of experience to the table, spanning both commercial and public works projects. Our portfolio showcases our ability to tackle diverse challenges while delivering exceptional results in both construction and electrical services.
2. Reputation & References
A reputable general contractor will have a strong reputation within the industry and a list of satisfied clients who are willing to vouch for their work. We pride ourselves on our long-standing relationships with clients who have benefited from our services. Don't hesitate to ask for references and review past projects to gauge the contractor's capabilities and commitment to quality.
3. Clear Communication
Effective communication is the cornerstone of a successful construction project. Your general contractor should be an excellent communicator who keeps you informed at every step of the process. From project planning to completion, transparency in communication ensures that you're aware of project milestones, challenges, and solutions. At RJ Ramos Construction and Electrical Co, our open lines of communication foster trust and ensure that your vision is realized with precision.
4. Project Management Skills
A competent general contractor excels in project management. They should have the ability to coordinate various aspects of the project, from subcontractors to scheduling and budgeting. Our team takes pride in our project management expertise, ensuring that each project is executed seamlessly, on time, and within budget.
5. Licensing & Insurance
Ensuring that your general contractor is licensed and properly insured is crucial. It protects you from potential liabilities and indicates that the contractor operates within legal guidelines. RJ Ramos Construction and Electrical Co is fully licensed and insured, giving you peace of mind knowing that you're working with a credible and responsible partner.
Conclusion
Hiring a general contractor is a critical decision that can significantly impact the outcome of your construction project. At RJ Ramos Construction and Electrical Co, we embody the qualities and considerations outlined above. With a legacy of excellence, a commitment to communication, and a dedication to quality, we stand as a reliable partner in transforming your construction dreams into reality. When you choose us as your general contractor, you're not just choosing a service provider; you're selecting a collaborative partner invested in your project's success. Call us today to get the services you want most for your next project in Portland.
RJ Ramos Construction and Electrical Co
One Of The Oldest Minority General & Electrical Contractors In The Portland Area