Pro General Contractor And Commercial Construction Specialists Serving Gresham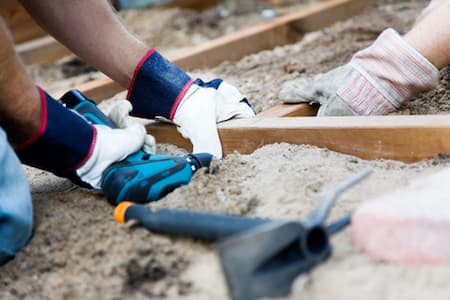 Discover excellence with RJ Ramos Construction and Electrical Co, your pro general contractor and premier commercial construction specialists serving Gresham. With our unwavering commitment to delivering top-tier solutions, we bring expertise, innovation, and a passion for quality to every project.
As your trusted general contractor, we understand the importance of turning your visions into reality. Whether it's a commercial space that needs transformation or a construction project that demands precision, our experienced team is dedicated to exceeding your expectations. We take pride in our collaborative approach, working closely with you every step of the way to ensure your project's success.
Choose RJ Ramos Construction and Electrical Co as your go-to source for exceptional construction services in Gresham. Let us bring your ideas to life, creating spaces that inspire and stand as a testament to our commitment to excellence.
Why Choose Us for Your Gresham Construction Project?
Choosing RJ Ramos Construction and Electrical Co means choosing excellence, professionalism, and a commitment to bringing your project to life. As a synonym for reliability and expertise, we offer:
Expertise: Our team boasts a wealth of experience in the industry, ensuring top-notch solutions for every project.
Quality Craftsmanship: We deliver impeccable craftsmanship, with attention to detail that guarantees outstanding results.
Collaboration: We believe in working closely with our clients, and understanding their needs and aspirations to achieve the best outcome.
Make us your partner for success by contacting RJ Ramos Construction and Electrical Co today.
All Of The General Contractor Services We Offer In Gladstone
Your Vision, Our Expertise: General Contractor Services in Gresham
Experience the power of collaboration with RJ Ramos Construction and Electrical Co, your trusted partner in turning your visions into reality. Our general contractor services in Gresham combine your unique ideas with our expertise to create spaces that inspire and function seamlessly. With a dedicated team committed to excellence, we take your project from concept to completion, ensuring attention to detail every step of the way.
Gresham Commercial Construction: Where Visions Flourish
Step into a world of possibilities with RJ Ramos Construction and Electrical Co's Gresham commercial construction services. Our innovative approach brings visions to life, transforming spaces into vibrant hubs of activity. With a reputation for quality craftsmanship and a commitment to delivering on time and within budget, we make your dreams a reality. Whether you're envisioning a modern office space or a dynamic retail environment, our team is here to collaborate and create a lasting impact.
All Of The Cities Where We Offer General Contractor Services
Beaverton, OR
Carver, OR
Clackamas, OR
Cornelius, OR
Damascus, OR
Durham, OR
Gladstone, OR
Gresham, OR
Happy Valley, OR
Lake Oswego, OR
Maywood Park, OR
Portland, OR
Tigard, OR
About Gresham, OR
Gresham, a vibrant city nestled in the heart of the Pacific Northwest, boasts a harmonious blend of natural beauty and urban amenities. With its charming neighborhoods and lush parks like Main City Park and Mount Hood National Forest nearby, Gresham offers a balanced lifestyle that embraces both outdoor adventure and modern living. The city's rich history and diverse community make it a welcoming place to call home.
At RJ Ramos Construction and Electrical Co, we're proud to be a part of the Gresham community, working hand in hand with local residents and businesses to bring their visions to life. Whether it's a revitalized commercial space or a custom-designed home, our expert general contractor services are designed to elevate and enhance Gresham's unique character. Contact us today to embark on your next project.
RJ Ramos Construction and Electrical Co
One Of The Oldest Minority General & Electrical Contractors In The Portland Area