Premier Clackamas General Contractor And Commercial Construction Service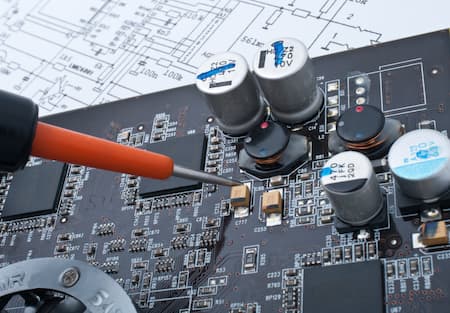 Welcome to RJ Ramos Construction and Electrical Co, your premier destination for top-notch general contractor services in Clackamas. With our unwavering dedication and expertise, we turn your construction visions into reality. From conceptualization to execution, our general contractor services encompass every detail, ensuring a successful outcome for your project. Trust RJ Ramos Construction and Electrical Co to deliver excellence and precision.
Empower Your Vision with Expert General Contractor Solutions
Choosing RJ Ramos Construction and Electrical Co means embracing a host of advantages that pave the way for your project's success:
Efficient project management and seamless coordination
Expertise across design, construction, and integration
Collaboration with skilled subcontractors and resources
Precise adherence to budgets and timelines
Experience the difference - connect with RJ Ramos Construction and Electrical Co today and embark on your general contracting journey.
Your Trusted Choice for Clackamas' General Contractor Needs
When selecting a general contractor, RJ Ramos Construction and Electrical Co stands out for our unwavering commitment to quality and client satisfaction. With a proven track record and a focus on safety, our team ensures:
Experienced professionals leading your project
Transparent communication throughout every phase
Effective problem-solving and meticulous attention to detail
Choose excellence - choose RJ Ramos Construction and Electrical Co, your reliable partner for exceptional general contractor services.
Your Source for Comprehensive Construction Services in Clackamas
Construction services
Electrical services
Your Dedicated General Contractor in Clackamas
RJ Ramos Construction and Electrical Co takes pride in being your dedicated general contractor in Clackamas. With a focus on quality, innovation, and client satisfaction, we bring your construction aspirations to life. Our expertise spans every facet of general contracting, ensuring meticulous attention to detail at every step. From initial planning to seamless execution, we're your partners in making concepts a reality.
Pioneering Clackamas' Commercial Construction Landscape
Looking to enhance your commercial space in Clackamas? RJ Ramos Construction and Electrical Co is your trusted ally. Our impressive portfolio in commercial construction showcases our commitment to excellence. From offices to retail spaces, we blend functionality and aesthetics to align with your vision. With a holistic approach combining general contracting and electrical services, we redefine Clackamas' commercial landscape.
Our General Contractor Expertise Extends Across Multiple Cities
Beaverton, OR
Carver, OR
Clackamas, OR
Cornelius, OR
Damascus, OR
Durham, OR
Gladstone, OR
Gresham, OR
Happy Valley, OR
Lake Oswego, OR
Maywood Park, OR
Portland, OR
Tigard, OR
About Clackamas, OR
Located just southeast of Portland, Clackamas boasts a captivating mix of serene parks, thriving neighborhoods, and a strong sense of local identity. With its proximity to the stunning Mount Hood National Forest and the scenic Clackamas River, outdoor enthusiasts find themselves in an outdoor playground filled with hiking, fishing, and recreational opportunities.
At RJ Ramos Construction and Electrical Co, we understand Clackamas' essence and are committed to enhancing its landscape with our exceptional general contractor services. Embrace the opportunity to elevate your projects - connect with us today and experience the transformation firsthand.
RJ Ramos Construction and Electrical Co
One Of The Oldest Minority General & Electrical Contractors In The Portland Area