Experienced General Contractor And Commercial Construction Company Serving Lake Oswego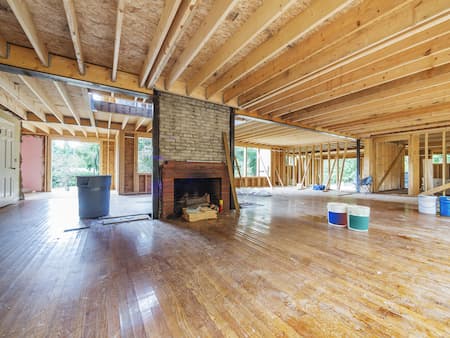 Welcome to RJ Ramos Construction and Electrical Co, Lake Oswego's premier destination for exceptional general contractor services. With our unwavering commitment to quality and innovation, we bring your visions to life with unmatched precision. From residential transformations to commercial projects, we're your partners in crafting spaces that inspire and impress. Our experienced team is dedicated to delivering excellence in every aspect of construction, ensuring your project is completed on time and within budget. Discover the difference of working with a company that's redefining the standards of general contracting.
Benefits of Choosing RJ Ramos Construction and Electrical Co
Expertise: Our team consists of seasoned professionals with a deep understanding of the construction industry.
Custom Solutions: We tailor our services to your unique needs, ensuring your project is a true reflection of your vision.
Reliability: Count on us to deliver results that exceed expectations, backed by our reputation for excellence.
Ready to turn your dreams into reality? Contact RJ Ramos Construction and Electrical Co today for a consultation.
Why Choose RJ Ramos Construction and Electrical Co
Choosing the right general contractor is crucial to the success of your project. At RJ Ramos Construction and Electrical Co, we stand out through:
Experience: With years of experience in the industry, we bring a wealth of knowledge to every project.
Quality Craftsmanship: Our dedication to craftsmanship ensures that your project is built to last.
Client-Centric Approach: We prioritize open communication and collaboration, keeping you informed every step of the way.
All Of The General Contractor Services We Offer In Lake Oswego
Construction Services
Electrical Services
Lake Oswego Commercial Construction: Transforming Visions Into Reality
As Lake Oswego's go-to commercial construction experts, RJ Ramos Construction and Electrical Co is your partner in turning ambitious ideas into successful projects. Our team combines innovation and precision to create commercial spaces that inspire productivity and elevate your brand. Whether it's a modern office, retail establishment, or hospitality venue, we have the expertise to bring your commercial vision to life.
All Of The Cities Where We Offer General Contractor Services
Beaverton, OR
Carver, OR
Clackamas, OR
Cornelius, OR
Damascus, OR
Durham, OR
Gladstone, OR
Lake Oswego, OR
Maywood Park, OR
Portland, OR
Tigard, OR
About Lake Oswego, OR
Lake Oswego is a vibrant community known for its picturesque beauty and thriving neighborhoods. From its charming downtown area to the serene parks and waterfront, Lake Oswego offers a high quality of life. Residents can benefit from RJ Ramos Construction and Electrical Co's general contractor services to enhance their homes and commercial spaces. Let us help you transform your property into a reflection of this remarkable city. Contact us today and take the first step toward realizing your construction dreams.
RJ Ramos Construction and Electrical Co
One Of The Oldest Minority General & Electrical Contractors In The Portland Area