RJ Ramos Construction and Electrical Co: Happy Valley's Superior General Contractor And Commercial Construction Service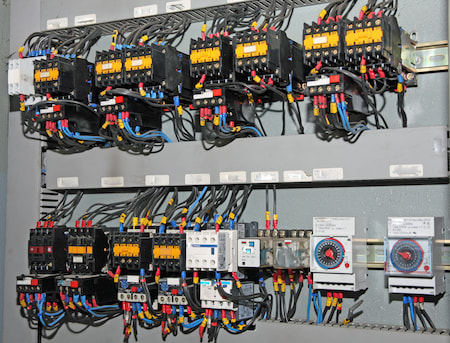 Elevate your projects with RJ Ramos Construction and Electrical Co, Happy Valley's premier choice for superior general contractor and commercial construction services. Our dedicated team brings expertise and innovation to every endeavor, ensuring your vision becomes reality with precision and excellence.
With a proven track record of transforming ideas into remarkable spaces, we offer more than just construction - we offer solutions. From residential renovations to commercial ventures, our commitment to quality shines through every step of the process. Our skilled professionals collaborate closely to exceed your expectations and deliver exceptional results that stand the test of time.
Partner with us to experience craftsmanship, reliability, and unparalleled customer satisfaction. At RJ Ramos Construction and Electrical Co, we're not just building structures - we're building relationships and making dreams come true. Contact us today to embark on your journey towards unmatched excellence in Happy Valley.
Benefits of Choosing Our General Contractor Services
Expertise: Our seasoned professionals bring years of experience to every project.
Creative Solutions: We thrive on turning challenges into innovative solutions.
Reliability: Count on us to deliver on time and within budget.
Ready to make your dream project a reality? Contact RJ Ramos Construction and Electrical Co for a consultation.
Why Choose RJ Ramos Construction and Electrical Co?
Choosing the right general contractor is essential for a successful project. Our commitment to excellence, attention to detail, and dedication to customer satisfaction set us apart. With a track record of delivering outstanding results, we're the partner you can trust to bring your vision to life.
All Of The General Contractor Services We Offer In Happy Valley
General Contractor Happy Valley: Crafting Excellence
At RJ Ramos Construction and Electrical Co, we take pride in crafting excellence as the leading general contractor in Happy Valley. Our commitment to detail, innovation, and client satisfaction sets us apart. With a team of skilled professionals and a history of successful projects, we bring your ideas to life with precision and artistry. From residential remodels to commercial spaces, our dedication to quality shines through in every aspect of our work. Experience the difference of working with a team that's passionate about delivering outstanding results tailored to your needs.
Happy Valley Commercial Construction: Building Success Together
When it comes to commercial construction in Happy Valley, look no further than RJ Ramos Construction and Electrical Co With a collaborative approach and a focus on partnership, we build success together. Our experienced team understands the unique demands of commercial projects and is equipped to handle projects of all scales. From initial planning to final execution, we prioritize efficiency, quality, and client satisfaction. With a track record of transforming visions into reality, we create spaces that enhance productivity, reflect your brand, and contribute to your business's success. Trust us to bring innovation and expertise to your commercial construction projects.
All Of The Cities Where We Offer General Contractor Services
Beaverton, OR
Carver, OR
Clackamas, OR
Cornelius, OR
Damascus, OR
Durham, OR
Gladstone, OR
Happy Valley, OR
Lake Oswego, OR
Maywood Park, OR
Portland, OR
Tigard, OR
About Happy Valley, OR
Happy Valley, nestled in the picturesque Willamette Valley, offers a blend of modern living and natural beauty. With its serene neighborhoods, stunning parks like Happy Valley Park, and a strong sense of community, this city provides an ideal backdrop for your dream projects.
At RJ Ramos Construction and Electrical Co, we're honored to contribute to Happy Valley's growth and development through our general contractor services. Join us in shaping the future of this vibrant city while benefiting from our expertise and commitment to excellence. Contact us today to embark on your journey of turning dreams into reality.
RJ Ramos Construction and Electrical Co
One Of The Oldest Minority General & Electrical Contractors In The Portland Area