Cornelius's Go-To For Top-Rated General Contractor And Commercial Construction Services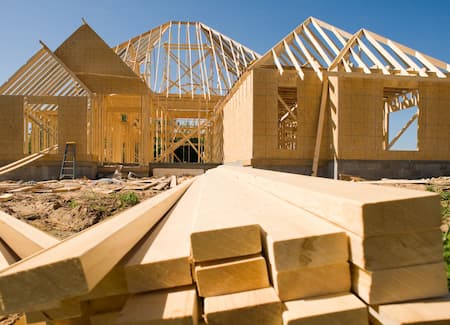 RJ Ramos Construction and Electrical Co is your partner in excellence for top-tier general contractor services in Cornelius. Our dedication and expertise drive us to turn your construction visions into reality. From conception to completion, our general contractor services encompass every detail, ensuring your project's success. Rely on RJ Ramos Construction and Electrical Co to elevate your projects with precision and innovation.
Empowering Your Vision with Skilled General Contractor Solutions
When you choose RJ Ramos Construction and Electrical Co, you gain access to a wide range of benefits that set the stage for your project's triumph:
Efficient project management and seamless coordination
Expertise spanning design, construction, and integration
Collaboration with proficient subcontractors and resources
Precise adherence to budgets and timelines
Take the first step - connect with RJ Ramos Construction and Electrical Co now to embark on your journey with a seasoned general contractor.
Your Trusted Choice for Exceptional Cornelius' General Contractor Services
When it comes to selecting a general contractor, RJ Ramos Construction and Electrical Co stands as a beacon of excellence, driven by unwavering quality and client satisfaction. With a proven track record and a commitment to safety, our team ensures:
Experienced professionals leading your project
Transparent communication throughout every phase
Effective problem-solving and meticulous attention to detail
Make the right choice - make RJ Ramos Construction and Electrical Co your partner for outstanding general contractor services.
Your Comprehensive Source Of General Contractor Services in Cornelius
Trusted General Contractor in Cornelius
RJ Ramos Construction and Electrical Co takes pride in being your dedicated general contractor in Cornelius. With a focus on quality, innovation, and client satisfaction, we bring your construction aspirations to life. Our expertise spans every facet of general contracting, ensuring meticulous attention to detail at every step. From initial planning to seamless execution, we're your partners in turning concepts into reality.
Commercial Construction Excellence For Cornelius
Looking to enhance your commercial space in Cornelius? RJ Ramos Construction and Electrical Co is your trusted ally. Our impressive portfolio in commercial construction underscores our commitment to excellence. From offices to retail spaces, we harmonize function and aesthetics to align with your vision. With a holistic approach combining general contracting and seamless electrical integration, we redefine Cornelius' commercial landscape.
Our Expertise Extends Across Multiple Cities
Beaverton, OR
Carver, OR
Clackamas, OR
Cornelius, OR
Damascus, OR
Durham, OR
Gladstone, OR
Gresham, OR
Happy Valley, OR
Lake Oswego, OR
Maywood Park, OR
Portland, OR
Tigard, OR
About Cornelius, OR
Cornelius provides a welcoming haven for residents seeking a balanced lifestyle. Local parks, recreational spaces, and local events foster a strong sense of belonging, while its proximity to larger cities ensures convenient access to amenities and opportunities. From its historic downtown to its vibrant local culture, Cornelius captures the essence of Oregon living.
At RJ Ramos Construction and Electrical Co, we understand Cornelius' character and are committed to enhancing its landscape through our unparalleled general contractor services. Elevate your projects with our expertise - connect with us today and embark on a journey of transformation.
RJ Ramos Construction and Electrical Co
One Of The Oldest Minority General & Electrical Contractors In The Portland Area